INVESTMENT :: DEVELOPMENT :: BROKERAGE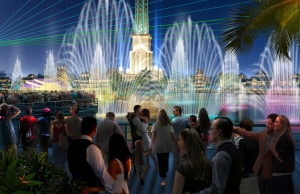 Plan B Holdings is a real estate development and investment company formed on the principle that there is more than one way to look at a real estate asset. As a result, we see more opportunities to realize the potential value of that asset.
Backed by over 30 years of extensive construction and development experience, Plan B Holdings brings a unique perspective to every investment opportunity. Each property is carefully evaluated for it's highest and best use. Each project assessed for the right approach. We then integrate our ideas with the right partners, agreements and financing to create a solid real estate investment.
President of Plan B Holdings, Ed Schrank
Ed Schrank has extensive experience in all phases of hotel, convention, timeshare, restaurant, office and retail construction and development. He has directed the management, development, marketing, estimating and operations – with full profit and loss responsibilities – for four companies. Each has had a reputation for high quality, complex projects built to intense schedules. Ed is a Licensed Real Estate Broker, Certified General Contractor and LEED Accredited Professional.
for our high net-worth investors, investment funds and institutions seeking real estate investment opportunities.

to individual and institutional owners of developable land seeking to achieve the highest potential of their assets.

to those seeking to acquire, lease or dispose of real estate or require management services for their property.

to our related industry professionals, as well as professional advisors to high net-worth clients looking for the right real estate resource.
Latest News
Today I had the privilege of attending the dedication ceremonies for the "Morgan & Morgan
Over my thirty years of real estate development and construction experience I have seen the
For the past few years I have been using a nicely designed website that functioned