Development Management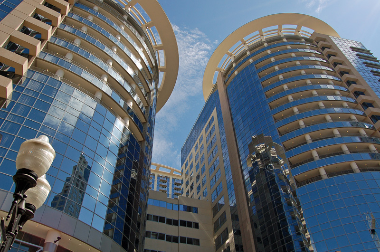 Plan B Holdings provides partners and clients with leadership during the entire development process. Serving private, public, individual and institutional owners of real estate, we look beyond the obvious to achieve optimal results with minimal risk. Our "hands on" project management and construction experience helps us understand the details and tradeoffs in large complex projects. We strive to achieve a collaborative effort without yielding to unreasonable demands. Our experience with the leading professionals in the market enables us to swiftly sort through the large number of architects, engineers, interior designers, contractors, project managers, purchasing, logistic and commissioning agents to arrive at the right team for your project. Market knowledge, strategic thinking, successful delivery experience, and collaboration all contribute to Plan B's successful development experience.
Real Estate Investments
Sound real estate investments are the result of integrating the right ideas, partners, agreements, and financing. Plan B Holdings utilizes its hard earned market experience and analytical skills to present eloquent investment opportunities to its clients. Serving private investors, investment funds, investment institutions and lenders, Plan B provides well researched opportunities that fit its client's investment strategies while mitigating the risk inherent in real estate. Collaboration and communication are essential in defining and meeting expectations. We communicate in a straight forward, accurate, and concise manner thereby enabling enhanced decision making.
Real Estate Brokerage
Plan B Holdings has an eighteen year history of bringing buyers and sellers of real estate together. We evaluate every proposed transaction for the proper structure and use. Alternative deal structures are reviewed and the best options are presented for consideration. Drawing upon thirty years of construction experience we are best able to understand the cost and schedule implications of proposed improvements. Our clients benefit by our ability to quickly determine all of the costs associated with the acquisition and development of a site. Plan B Holdings is actively involved in transactions in the Americas and the Caribbean. Marketing, leasing, asset management, property management, and the acquisition and disposition of real estate are the core of Plan B's Brokerage Services.
Advisory
The scope of Project Planning encompasses the selection of the type of project to be developed, the creation of a dependable economic model, a review of the constraints to achieving the desired results, a realistic project schedule, establishment of a viable financing structure, identification of the correct team members for the particular development under consideration, accurately predicting the costs and, developing an effective marketing approach.  We generally refer to this stage as arriving at the "Right Idea."
Many times a Plan B Holdings' client already has a concept that they would like to realize. Our services usually begin with a review of the client's original assumptions and completion of the planning activities that were either incomplete or not yet addressed. This usually results in a refinement in the original concept that both reflect a more realistic assessment of the opportunity and many times we achieve better results.

Project Management
Plan B Holdings can provide project management services at an executive level by providing experienced project leadership while managing the client's internal or third party staff or Plan B can assume control of the project and provide full project management services including scheduling, contract administration, cost and quality control. As project manager, Plan B will provide the experienced staff that will effectively manage the design and engineering phase as well as engaging and supervising the contractors and vendors.  Plan B provides the clear reporting necessary to properly manage the project, protect the client, and satisfy the requirements of the project lender and investors. Plan B Holdings has established a successful track record based on experience, enhanced decision making, clear and unambiguous communication and absolute integrity.
Plan B Holdings' experience includes hotels and resort properties, retail, office, condominium, timeshare, various sports venues. While most of our completed projects are in the U.S. and Caribbean, we have provided planning services on behalf of projects in Europe and Asia.

Land Development
From acquisition, planning, obtaining the necessary governmental approvals, and infrastructure construction, Plan B Holdings will assume the responsibility to take "raw" land to an improved state ready for vertical construction. Typically, our client's goal is to increase the value of land prior to sale of a third party such as a home builder.

Site Analysis
Plan B Holdings has helped many of its clients to assess the suitability of a proposed site for its intended use.  This analysis includes not only the proposed site's physical characteristics such as dimensions, soil types, and topography, but also the regulatory requirements and the potential for opposition by neighboring properties. Working with leading market research strategic partners, Plan B Holdings assists its clients in understanding the economic factors that can affect the economic success of the proposed

Pro Forma Development
Plan B Holdings has developed realistic financial pro forma for a variety of business types. Basing its revenue projections on solid market research, Plan B develops accurate cost and finance models that allow its clients to make informed development decisions. The pro forma include a development budget, projected revenue and operating expenses, a likely financing scenario including a projected sale date and capitalization rate resulting in a likely return on investment.